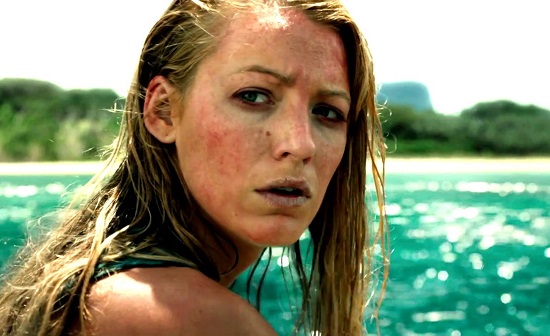 Imagine.. white sand beaches, emerald green and turquoise waters. It's definitely one of my favorite places to be. I travel often, and when I do, somewhere on a beach is my preferred destination. One of my biggest fears, though, is sharks. I never get in ocean water because of it. That doesn't make my visit any less enjoyable, though, as I love the relaxation that comes with listening to the waves touch the shore and the sea gulls calling to each other. After watching The Shallows, starring Blake Lively, I am thinking that on the shore is where I will continue to stay. Smart move.

There's something in the water. See Blake Lively​ in #TheShallows, only in theaters. https://t.co/q3djSGgws6 pic.twitter.com/BTkc0bwmTr

— The Shallows (@ShallowsMovie) July 9, 2016
The Shallows Movie Review
In "The Shallows," Blake Lively's character faces the tragic loss of her mother. To then feel closer to her mom, she travels nomadic style for a period and finally ends up searching for a "secret beach" that her mother had visited many years ago. And this Mexican beach is pristine – with small, gorgeous islands and great surfing on crystal clear waters. However, she has no idea what horror awaits her when in this beautiful unnamed destination known only to a few locals.
My Thoughts
I used to watch horror type movies all the time but they haven't been high on my watch list for the past few years. I liked horror movies back in the day when they were scary and not so gory. Gory is gross. I want to be scared, not feel the urge to throw up.
For some reason, though, The Shallows spoke to me. Let's be honest, I think it was the gorgeous beaches. 😉 Plus, I was pleasantly surprised by Blake Lively's acting ability in The Age Of Adaline, so I have been excited to see her in something else since. So, it seemed like a win-win.
And I have to say, I wasn't disappointed. I was even more impressed with her range in this movie.
I definitely felt for her character. She was very likable and I could understand her motivation to go to the beach that no one would share the name of with her. It probably wasn't the smartest move to travel alone to a strange place in a foreign country, but that was not her original plan, so I never felt that her stupidity got her into this situation. When it all started to fall apart for her, I just felt empathy for her astonishingly bad luck.
Overall Thoughts
If you are looking for a horror movie that doesn't have too many gory scenes, I think you will like this one. Yes, there are shark attacks, but most of them are off camera, so it's more like a scary and suspenseful movie than a disgusting one. If you are like me, be sure to look away from the screen for a hot second when she attends to a wound on her leg. That was bad. Yuck. Otherwise, I can't recall anything else that I would warn you queasy stomach crowd to worry to much about. If you have watched it and I forgot something, please feel free to warn others in the comments below.
I think girls will like this movie as Blake Lively's character is very empathetic and a girl's girl. Also, the scenic beach views are stunning. The guys will like this because of the shark, and well, look at Blake Lively. So, I think this would be a great date movie for the younger, millenial crowd. As a late 30-something, I would also watch it again. 🙂
Do You Agree With The Shallows Movie Review?
Have you seen it? If so, what did you think?